Foo Fighters or UK Foo Fighters?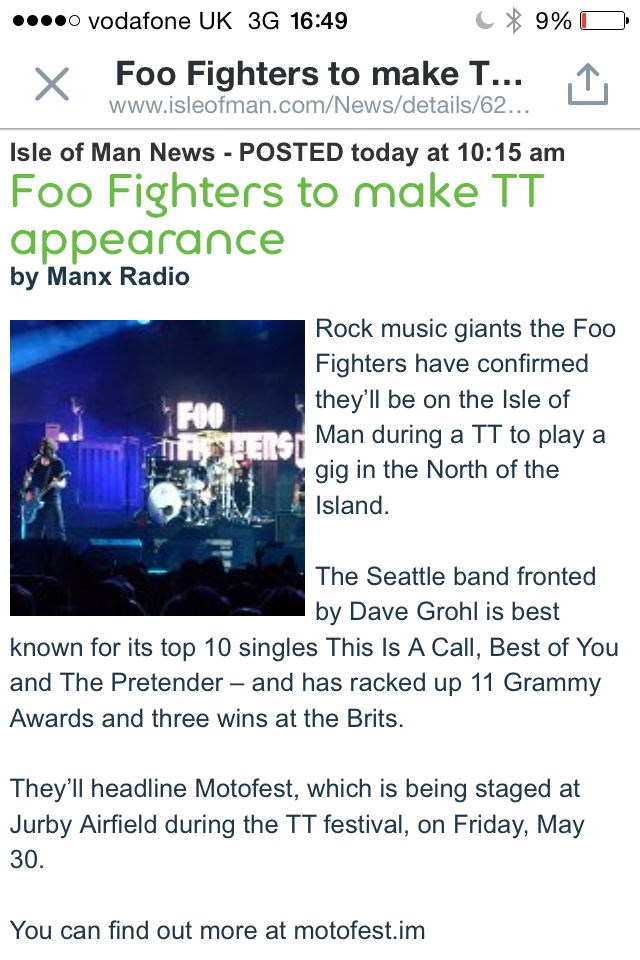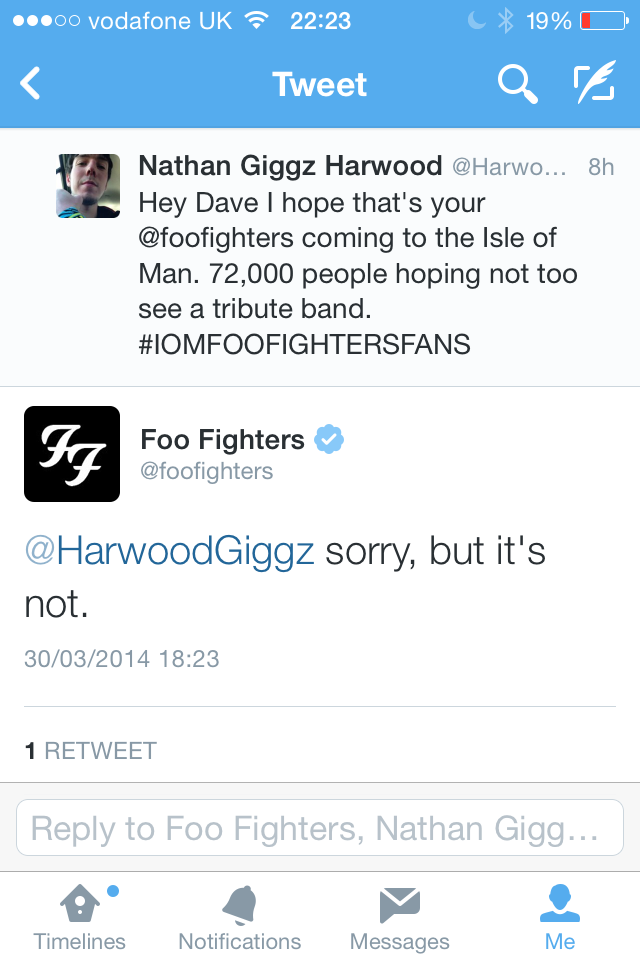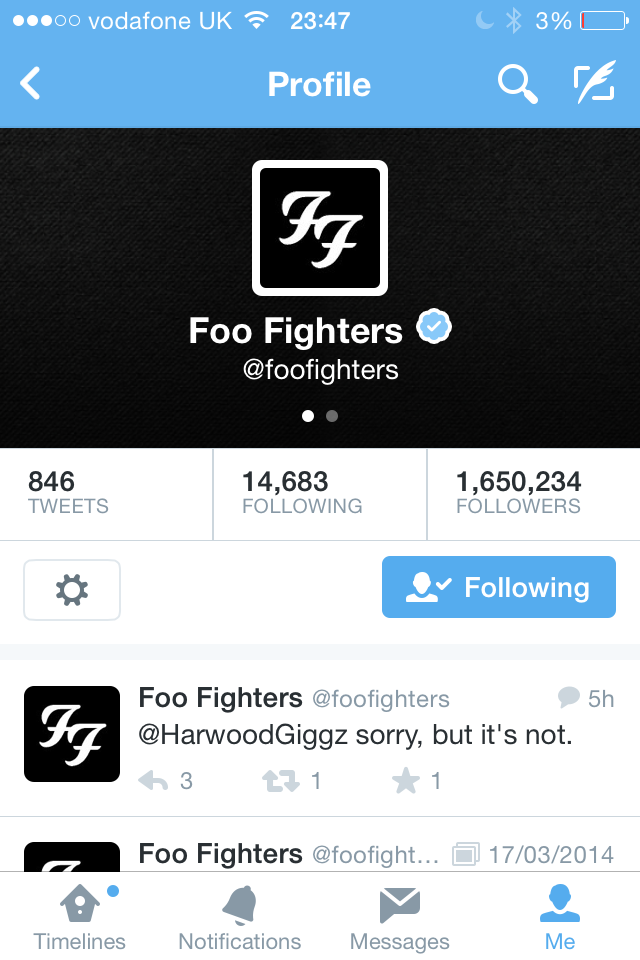 Recently we announced our main stage headliner at the Isle of Man TT races for Motofest 2014.
A big deal? We think so!

But what does Dave Grohl think?
This week the Isle of Man misread our tweet and released breaking news to the world..... "Foo Fighters to make TT appearance............". Holy shit!!!
I contacted Manx Radio the very next morning to alert them of their mistake but it was too late..... the world thought Dave Grohl and his Foo Fighters were heading to the TT races in May.
With speculation and excitement on social media growing by the minute, one IOM FF fan (Nathan Harwood) decided to simply ask the man himself if it was true........ and Dave replied, "sorry, but it's not". Don't you just love Twitter? Don't you just love Dave?
The fact our authenticity as a tribute fooled even the press is quite an acknowledgement but we really hope Jason at Manx Radio is not beating himself up over it all. Jason might be the very reason that Dave now knows about UK Foo Fighters.
See you at the TT rockers!